"Music playing. Feet moving, tapping. Body swirling. Wine flowing. Laughter and talking. Make-up and glitter. Sequins and beads. Dresses shaking. Champagne exploding. Jazz hot and cold. High and low. The hours pass by. Girls on all sides. Twirling around. Blurring faces. Movement and bright lights. The clock strikes twelve. Bright busts of colours light up the sky. Loud bangs thunder overhead. The party continues on."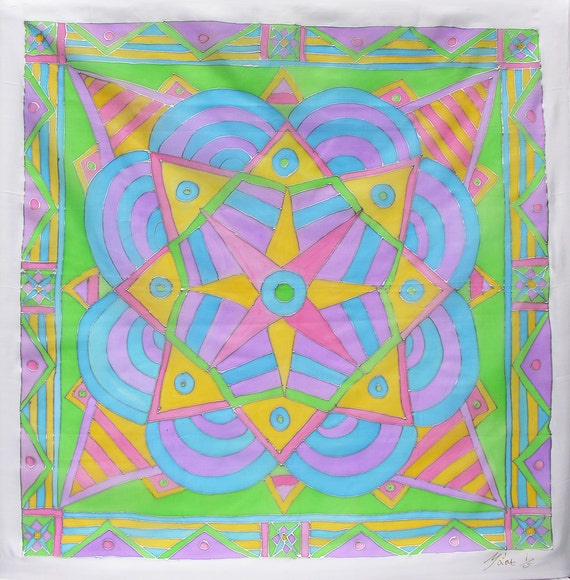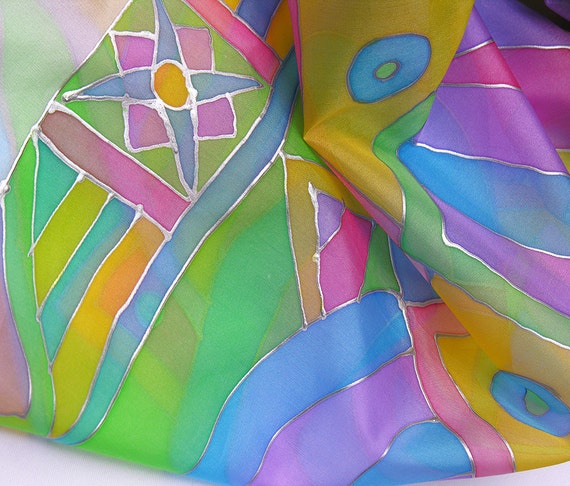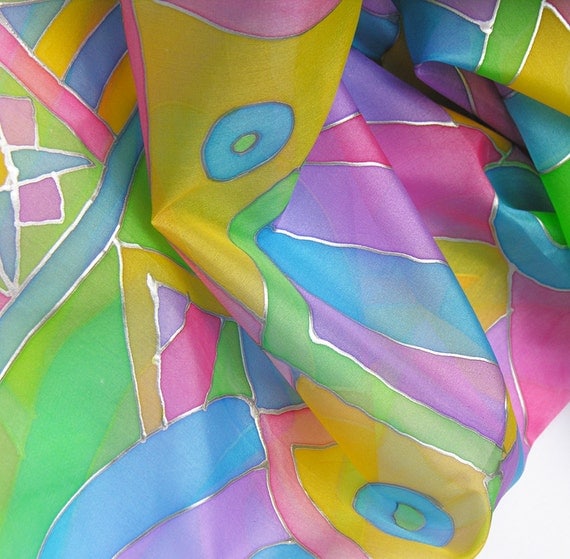 This design is inspired by art Deco and particularly the films and literature of the 1930s. Glamorous, sleek and stylish are the black and white movie sets. Glossy and often unrealistic, representing a fantasy trip, one with grace and flair for the dramatic. Who gave heed to the plot, the eyes watched the dancers as they tapped across a glass floor. Accompanying them were the songs of Mr Porter and the wit of Mr Wodehouse.
90x90cm
Although I was rather unsure of my colours, I think they are growing on me. Perfect for a summer evening out.
Have a creative day!
Ma'at Silk
FIN